Pick of the month
€150 casino bonus
€150 odds bonus
Where top dogs play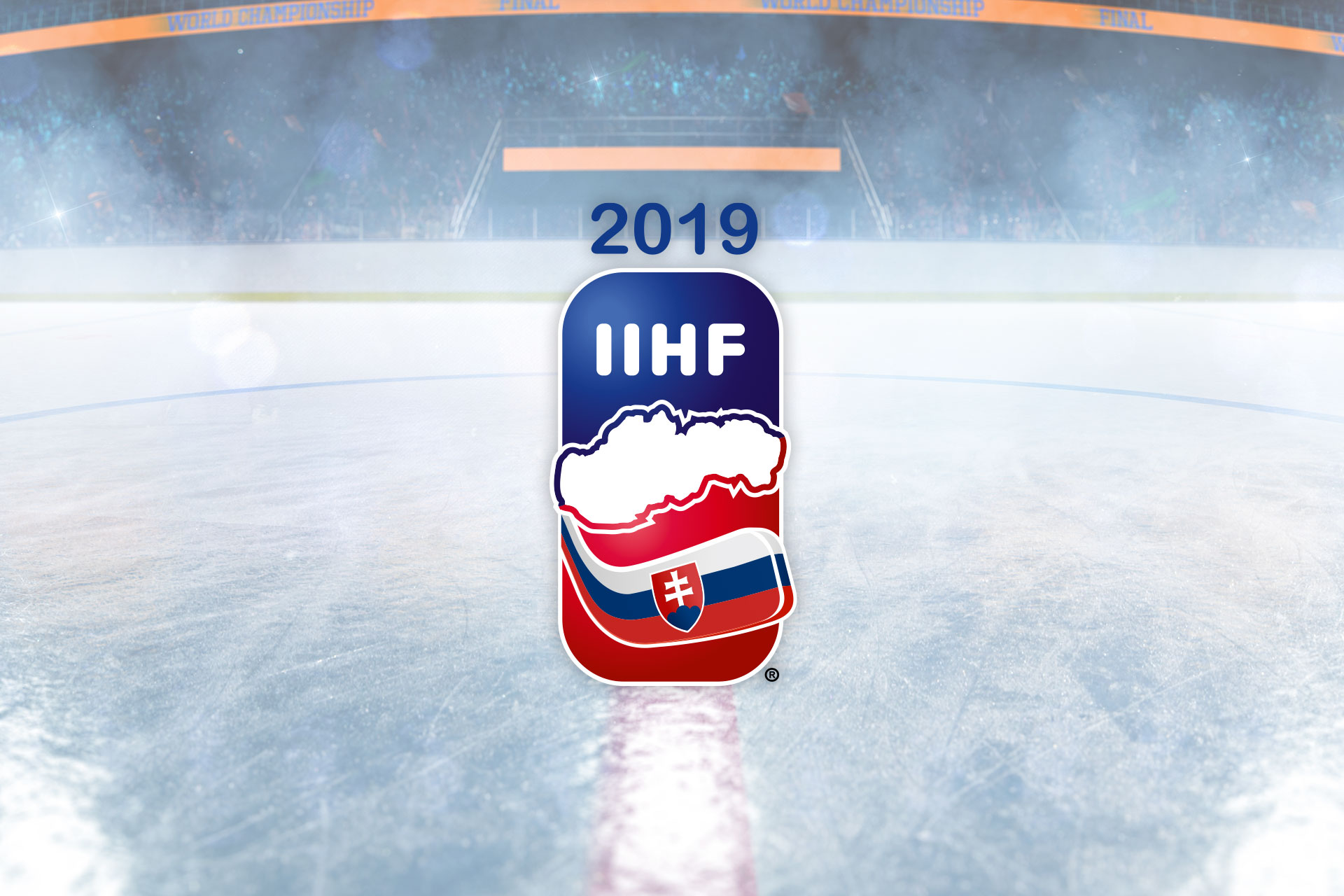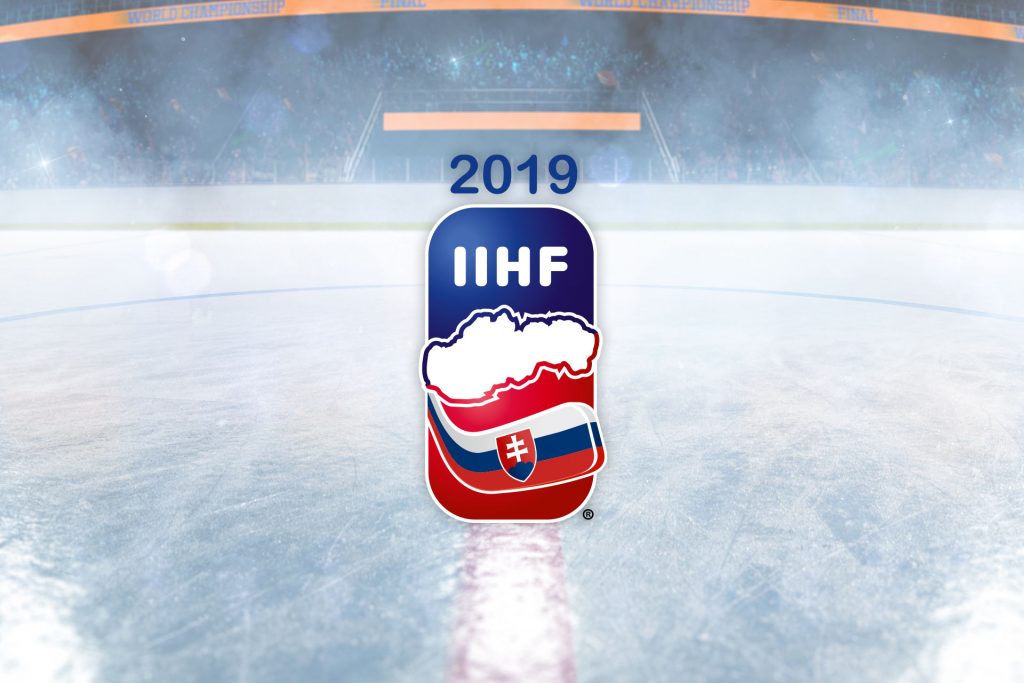 Ice Hockey WC 2019 – SCHEDULE
The preliminary round of the Ice Hockey WC 2019 is divided into two groups. Preliminary round matches in group A will be played in Košice and matches in group B are played in Bratislava.
Group A
10 May
Finland – Canada
United States – Slovakia
11 May
Denmark – France
Germany – Great Britain
Slovakia – Finland
12 May
United States – France
Denmark – Germany
Great Britain – Canada
13 May
United States – Finland
Slovakia – Canada
14 May
Great Britain – Denmark
Germany – France
15 May
United States – Great Britain
Germany – Slovakia
16 May
Canada – France
Finland – Denmark
17 May
France – Slovakia
Finland – Great Britain
18 May
Denmark – United States
Canada – Germany
Great Britain – Slovakia
19 May
Germany – United States
France – Finland
20 May
France – Great Britain
Canada – Denmark
21 May
Finland – Germany
Slovakia – Denmark
Canada – United States
Group B
10 May
Russia – Norway
Czech Republic – Sweden
11 May
Switzerland – Italy
Latvia – Austria
Norway – Czech Republic
12 May
Russia – Austria
Italy – Sweden
Latvia – Switzerland
13 May
Russia – Czech Republic
Norway – Sweden
14 May
Italy – Latvia
Switzerland – Austria
15 May
Switzerland – Norway
Russia – Italy
16 May
Sweden – Austria
Czech Republic – Latvia
17 May
Austria – Norway
Czech Republic – Italy
18 May
Latvia – Russia
Italy – Norway
Sweden – Switzerland
19 May
Austria – Czech Republic
Switzerland – Russia
20 May
Sweden – Latvia
Austria – Italy
21 May
Czech Republic – Switzerland
Norway – Latvia
Sweden – Russia
Playoff round in Ice Hockey World Championship
23 May
Quarter finals
25 May
Semi finals
26 May
Bronze medal game
Gold medal game
Predictions in Ice Hockey World Championship
Most of the predictions in this tournament circulates around Canada, Russia, Sweden, Finland and USA. The odds for outright winners of the Ice Hockey World Championship 2019 are most in the favor for Canada, Russia and Sweden. Below you can see our predictions for the different teams. But remember – ANYTHING could happen in ice hockey.
Canada
Canada has lined up four elite-level coaches which will hopefully be a solid foundation for a successful team build. We will find Alain Vigneault (New York Rangers, NHL) as head coach, with Dave Hakstol, Kirk Muller (Montreal, NHL) and Lindy Ruff (New York Rangers, NHL) by his side as assistant coaches. We will probably find a handful of NHL most shining stars in the line-up such as Connor McDavid (Edmonton Oilers), Brad Marchand (Boston Bruins) and of course Sidney Crosby (Pittsburgh Penguins). Canada is, and have always been, a vey strong team in the World Championships and we are almost certain that we will see them in the final with either Sweden or Russia.
Russia
The Russian national hockey team is the record holder for World Championship wins – 27 gold medals (1954, 1956, 1963-1971, 1973-1975, 1978-1983, 1986, 1989-1990, 1993, 2008, 2009, 2012 and 2014). It's been a few years since they last won the championship and will show no mercy to win again. Top scorers from NHL to watch out for are Nikita Kucherov (Tampa Bay Lightning) and Alex Ovechkin (Washington Capitals). We won't be surprised if they end up in the final with Canade.
Sweden
With two wins in a row (2017 and 2018) Sweden is eager to pull off a third victory. One of Sweden´s strengths is their strong defense which is held up by Arizona Coyotes captain Oliver Ekman-Larsson and New York Rangers goalkeeper Henrik Lundqvist.
A strong defense in combination with great scorers such as Elias Pettersson (Vancouver Canucks) makes a very efficient team. We will also see brothers Adrian Kempe (Los Angeles Kings) and Mario Kempe (Arizona Coyotes) play together in the national team for the first time together. If coach Rikard Grönborg can find the perfect mix of players, Sweden will be unstoppable on their way to the final. If not, Ice Hockey World Championship 2019 might end in the preliminary rounds.
Finland
Finland is Swedens nemesis in the world championship and will keep fighting to defeat them. Ranked as number 4 in the world, reaching the quarter finals should be easy. However teams like Germany and Slovakia have previously showed that they are up for a fight. With that in mind, the competiton in Group A is tough and they will need flawless play to advance to the quarterfinals. With top players like Mikael Granlund (Minnesota Wild) and Mikko Rantanen (Colorado Avalanche) the odds looks a bit better against teams like Germany or Slovakia however. If they make it to the playoff round we think that they might run in to trouble facing Canada, USA or Russia. In that case they won't hava a chance on winning the Ice Hockey World Championship 2019.
USA
Canada has always been considered to be USA´s younger brother. In ice hockey it's almost the opposite. Even though Team USA have an impressive track record, they often come cross a little short against Canada. Team USA will probably build their roster on experience. Players like Patrick Kane (Chicago Blackhawks) and Ryan Suter (Minnesota Wild) have great experience of national team hockey. Kane is playing his 7th Ice Hockey World Championship wearing the USA jersey while Suter have represented his home country not less than the impressive 11 times. So let's hope for USA that age goes before beauty, since the playoff rounds will bu tough. Our prediction is that USA may have a chance at the bronze medal as its best.
Related news
Related sports & leagues